Don't Forget the "M": Enhancing Math Instruction with an Integrated STEM Unit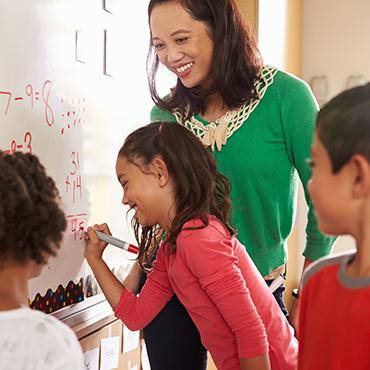 About the Course
Teachers will actively participate in online learning to further develop their understanding of best practices in math, their own understanding of mathematical concepts, and the importance of transdiciplinary teaching and learning (the S, the T, the E, and the M- together!).
Upon completion of this course, the student will be able to:
Summarize and reflect on articles that enhance best mathematical practices.
Analyze a first grade and a fifth grade unit and create a mathematical progression of skills and concepts that would allow students to access this mathematical content.
Synthesize best mathematical practices and create a transdiciplinary unit.
Analyze 2 other units to offer feedback on ways to enhance best mathematical practices.
Reviews
Alan Clifton
Jamie was wouderful. I had some life changing events happen wile taking this course and she was wonderfuly helpful in getting me through this course. Thank you. Alan Clifton
Judith Clayton
An excellent class, lots of great learning around best practices in Mathematics and current thinking. Jamie always provided valuable feedback and resources. I highly recommend this class.
Susan Banning
This class has set the gold standard for COpilot classes! Jaime set up the class like a college class with reasonable deadlines to be able to work and take the class. It was so amazing all of the math skills and understanding I gained from this class. It was the best professional development I have had in a long time. I can use the information now to plan for my August classes. Jaime is an excellent teacher and resource. If she offers the class again, take it!
---
Leave a Review