Online Formative Assessment Tools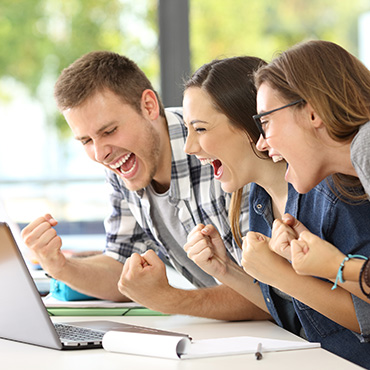 About the Course
Would you like to incorporate technology to get immediate student feedback? Formative assessments are helpful for both the student and the teacher. In this course, we will look at several tools that can give us instant feedback. You will create a poll in polleverywhere.com, create a Google Quiz, learn how to make a Kahoot game review, and create an Edpuzzle video. We will cover how to use these tools and how to get the assessment results. This is a great way to demonstrate how you incorporate technology into the classroom. This course will give you 15 hours of hands-on time so you can walk away with several formative assessment tools ready to use in your classroom.
Upon completion of this course, the student will be able to:
Analyze and apply online formative assessment practices and theories.
Create a poll on polleverywhere.com.
Create a Google Quiz.
Make a Kahoot Game review.
Create an Edpuzzle video.
Reviews
Brittany Osborn
I thoroughly enjoyed this class and learning about these tech tools. It was self-paced and incredibly easy to navigate. In the last month of school, I was hesitant to take on another class, but Jennifer communicated clear expectations, was always available for questions, and provided great feedback. I will definitely be taking more courses through COpilot!
Trenna Pelka
Excellent class!! Excited to use some new tools in my classroom this year!
Kristin Gilmore
I am excited to use what I learned this year. EdPuzzle and Kahoot are going to be game changers within my class. I'm glad I took this class.
---
Leave a Review