CEA Membership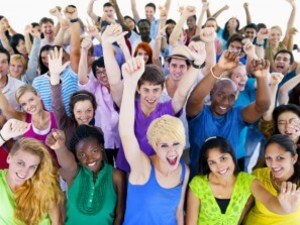 Colorado teachers and education support professionals are on the front lines of education every day. We became educators because we care deeply about our students' future and we are committed to each student's success.
We believe that the only way to guarantee our students' success is to put our students at the center: the center of our classrooms and our schools, the center of education reforms, and the center of attention in every conversation about public education. Everyone is accountable for students' success in school — teachers, support staff, school administrators, parents, businesses, elected officials, and students themselves.
Join with 38,000 Colorado educators to realize greater student success and ensure accountability on all levels of public education. Join with us to use your voice for and advocate for your profession. Join with us to become a better teacher, a better professional. Join with us to learn, grow, and connect with other educators just like you. Join with us to change the lives of your peers, your students, and your community. Join with us to make a difference.
I come from a union family so not joining the union was never an option for me. I understand the power of working together to make employment conditions better. I appreciate the camaraderie, learning and leadership opportunities that I have had by being a part of the Association.

Angela Bird ,

I joined the Association because a veteran teacher recommended it, and the benefits have been endless. I've seen beautiful places, received top notch training and PD, saved money on every day purchases, earned graduate credit and have made lifelong professional contacts and friends.

Kathy Thirkell ,

I belong to CEA because it is an excellent way to support teachers in their mission to meet the needs of all students. CEA is an excellent reminder that there is both an individual and collective endeavor involved in education. I belong to CEA because it provides a voice for teachers.

Kathy Thirkell ,

I joined the Association as a student member as part of my responsibilities as a professional. The leadership and professional development opportunities that my association has given me keep me excited to be an active member.

Phyllis Robinette ,