Google Level 1 Certification Training for the Diverse Classroom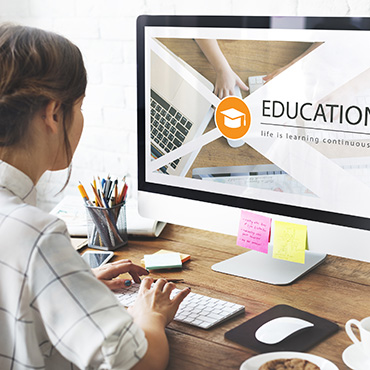 About the Course
This course is designed to provide educators with the confidence and understanding of how to deliver the Google suite within their classroom and workplace. There are 8 modules designed to be implemented and used at the pace of the learner. Once the modules are complete, you will be able to prove your knowledge of the Google platform and join the ranks of Google Educators around the world. The Level 1 Educator badge can be added to your resume, website, school credential, or other professional network. Through this model, educators will engage in a collaborative learning environment with other colleagues examining how using technology in the classroom and for a collaborative work environment can contribute to student achievement. Participants will depart from old systems of thinking to consider the potential of a blended learning model.
At the end of this course, students will be able to:
Identify the characteristics of Google for Education and explain how it can be used the classroom.
Examine the role of technology for adaptive and differentiating assignments.
Apply progressive methodology in educational technology to classroom and workplace collaboration.
Implement best practice for technology use in the classroom using the Google for Education suite.
Facilitator
Robert Thompson
Robert Thompson is an educator who works with linguistically diverse students to help them reach English proficiency as well as academic success in their content classes.
Robert knows that collaborating with educators and professionals from a variety of backgrounds will enhance the practice of everyone involved without bringing in consultants from outside agencies. Teachers are professionals with the capacity to build from within. [what you know/believe about the work you do].
Robert is currently pursuing his doctorate in education EdD from the University of California and is finding this to be a very challenging and rewarding experience. His research will help English learners across the state receive equitable learning opportunities through leveraged state and federal funding sources.
Over Robert's ten year tenure as an educator, he has taught middle school English and English language development classes in high school where he received the Hispanic Advisory Committee's Teacher of the year award in 2015. [First name] is a [trained/certified/awarded] [insert relevant trainings, awards, honors, etc].
In addition to Robert's doctoral studies, he is a Google Certified Educator and holds a BA in English literature from the University of Colorado, Boulder and a MA in Linguistically Diverse Education from the University of Colorado, Denver.
---
Reviews
Alexa Edelman
Great self-paced course to learn more about google. The instructor is great and allows you to move through the course as you need. There is so much to learn about g suite and it's great to be able to learn it at your own pace.
Beth Sanchez
Great class to take in order to learn the different Google suites applications.
Katherine George
Useful and clear instruction. Relevant course and tools for blended, flipped, and remote teaching.
---
Leave a Review