Designing Lessons for English Language Learners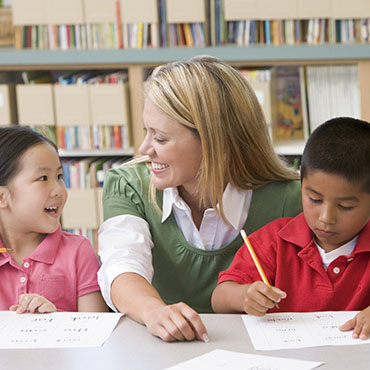 About the Course
This course will focus on specific practices for teachers to design their own lesson plan for English language learners. It will challenge you to apply specific practices (going beyond the most basic strategies) to make your content accessible for all students and address the individual needs of all learners in your classroom. Teachers will actively participate in online learning to further develop their understanding of strategies for ELLs as they are practiced in the classroom.
Reviews
Amanda Uhrich
I learned a lot from this course and I look forward to further implementation for next year. The content was easy to apply and will better my practices as a teacher for all of my students.
Kristina Schaad
Helpful class- really got me thinking about how to plan for supporting ELL students in my high school science classroom.
Stephanie Cady
Self paced with good resources and helpful sharing of ideas and tools by fellow educators. It gave me new ideas and quick reference sheets for my planning and teaching strategies.
---
Leave a Review