The Writing Revolution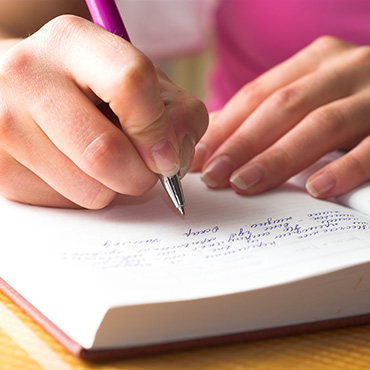 About the Course
The Writing Revolution course is a book study that will encourage collaboration and discussion among the participants in the course. Additionally, participants will incorporate the strategies into their curriculum and reflect on the process.
The Writing Revolution is based on six principles that are evidence-based and intended for any grade level and curriculum. The book is intentional in teaching writing in a way that is manageable and chunked out for both teachers and students. This book is ideal for students who are learning how to write, English Language Learners, struggling writers, and students who want to take their writing to the next level.
Required Text
Upon completion of this course, the student will be able to:
Implement writing strategies to help students improve their writing.
Scaffold writing into manageable chunks for their students.
Improve student's content comprehension through writing strategies presented.
Reviews
Debra Biermann
This course has changed many of the ways I teach writing. I'm now working on skills, because I realize students (even in high school) have some pretty big deficits in basic skills. Spending more time on prewriting (and those strategies) made drafting so easy for my students, and they are not as intimidated by essays.
Leigh Ann
I enjoyed this book study course! I was able to gain ideas and strategies that will support all learners. The strategies shared in this book are designed to be used in a variety of content areas, and can be easily implemented to a writing program you currently use. I appreciate the purposeful assignments I completed in this course, and plan to use them in the near future.
Jeanelle Colling
This course is a must for all teachers of writing! It really delves into differences between genres, style, revision, and editing to create competent writers that love writing.
---
Leave a Review