Academic Conversations: Classroom Talk That Fosters Critical Thinking and Content Understandings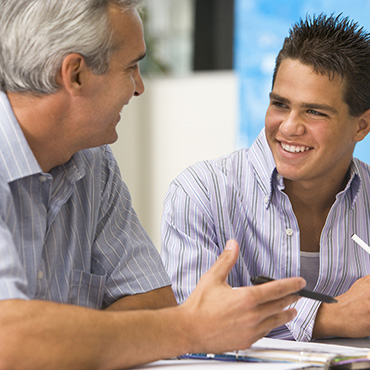 About the Course
Developing students' academic language and conversation skills are crucial to academic success. This book study analyzes Academic Conversations; Classroom Talk That Fosters Critical Thinking and Content Understandings by Jeff Zwiers and Marie Crawford. It describes the five skills students need for strong academic conversations. Participants will read, reflect and create lessons plans to teach students to have more productive conversations in class that will deepen understandings about content, vocabulary and big ideas. This course is best for teachers in grades 3-12 who want to focus on improving the language skills of their students including English Language Learners.
Required Text:
Upon completion of this course, the student will be able to:
Implement activities and strategies to foster academic conversations.
Establish and maintain structures for academic conversations.
Develop lessons that foster conversation and critical thinking skills.
Create and identify assessments that evaluate language skills.
Reviews
Isabelle King
Great class! The book provides tons of practical ideas and structures to get your students having better conversations regardless of what age or subject you teach. The book is a little disorganized, especially in the second half, but it didn't take away from its effectiveness. And it has way too much information to implement in one year, but that's a pretty good problem to have!
Mia Vitullo
Learned so much, especially that academic conversations are vital for ALL students! Not just ELLs.
Lori Susi
The text provided great resources as well as all the sharing of ideas, rubrics, and lesson plans
---
Leave a Review