Nonviolent Communication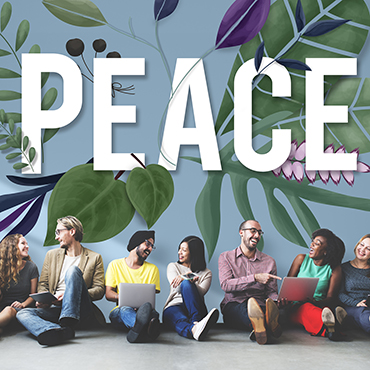 About the Course
The Nonviolent Communication course is a book study that that builds on the Restorative Practice of restorative dialogue and conversations. The book study will encourage collaboration and discussion among the participants in the course as a way to practice the strategies. Participants will also have the opportunity to consider how they can use the strategies in their personal and work environments.
Nonviolent Communication is an approach that focuses on the skills of stating observations, identifying and expressing needs, and making requests. The book offers personal stories, practice exercises, and role plays to develop your approach. The book study is ideal for educators who are wanting to have more productive conversations with students, students' families, and colleagues. The book also provides structure that can help students learn how to express and advocate their needs.
Required Text:
Nonviolent Communication: A Language of Life, 3rd Edition: Life-Changing Tools for Healthy Relationships by Marshall B. Rosenberg
Student Learning Outcomes:
Apply the 4-part Nonviolent Communication method in important and crucial conversations.
Resolve conflicts in a peaceful manner.
Develop restorative practice skills within an educational setting.
Facilitator
Kathy Zaleski
Kathy is a Social Studies teacher at Northglenn High School who works with high school students on learning how to critically read the world around them. Kathy began her teaching career as a Peace Corps volunteer in Macedonia, teaching at a K-8 in the mountain town of Krusevo. She strongly believes in teaching in a way that is culturally responsive and incorporates the philosophy of restorative justice into her work. Along with teaching, Kathy facilitates trainings on how to use restorative practices in schools around the state and country. Kathy was a CEA Fellow in the 2017 school year, focusing on how to bring restorative practices to pre-service teachers. She is also an associate representative for her building and continues to find ways to get involved with her local association and CEA. Kathy holds a BS from Indiana University in Secondary Education Social Studies and a MA from University of Arizona in Language, Reading, and Culture.
---
Reviews
Tina Barber-Matthew
Amazing information to use in and out of the classroom. The assignments are reflective and provide a way to implement techniques to deescalate discussions/conflicts in all interactions.
---
Leave a Review