Resilient Educators: What You Can Learn About Yourself in Order to Survive the School Year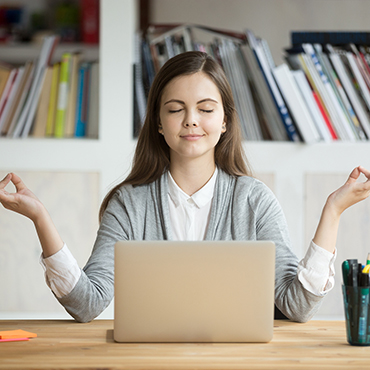 About the Course
Do you want to get through your next school year a bit more smoothly, with confidence, self awareness and emotional resilience? You can learn strategies that will help you get a fresh start before you go back to the classroom! Join me in working through multiple activities from Elena Aguilar's Onward workbook. Let's gather some tools to take care of ourselves as well as our students!
Reviews
Jessica Noffsinger
This book study helped me to find my center for the approaching school year. Looking forward to using my tool kit to have a great year.
Kathy Zaleski
I am looking forward to utilizing the strategies in the book for this upcoming school year. I liked how the course encouraged practicing multiple strategies from the book as well as reading what other participants enjoyed. Along with practicing the strategies for my own resilience, I plan on using these ideas with my student teacher and students (there are so many ideas to choose from!).
Genevieve Brown
The content was great. For a one credit course it was way too much work. Be prepared to put in many hours. The final project especially was way too much.
---
Leave a Review