Making an IMPACT: Implementing Meaningful Procedures And Consistent Techniques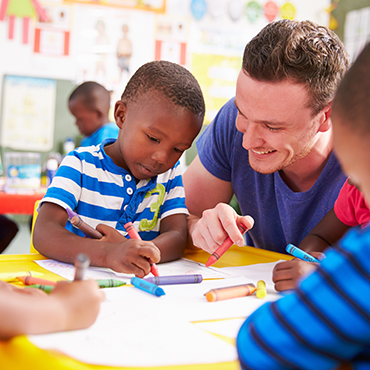 About the Course
Ever walked into a classroom where everything just flows smoothly - where students are on task and not only know the routines, but follow them seamlessly? How did the educator and class get to this point? The answer is in the strategic planning, implementation, and practicing of the desired routines and structures. In this class, you will create an intentional plan for how you want your class to run. Additionally, you will walk away with a duplicatable template for the step by step teaching and executing of these routines. Much of the course will be focused on the "how". How do I most effectively teach my students the structures I want in place so that we have a safe, enjoyable learning environment for the weeks to come? We will address everything from entering the enter classroom, to where to find supplies, to how to appropriately engage in the learning environment. You will thoughtfully plan each detail while intentionally considering the students in your classroom. With your meaningful and strategic design ready to go, you will be prepared to have the classroom you've always envisioned. It is the confident and committed leader in you that makes the biggest IMPACT on the students in the classroom. Whether you are new educator or a veteran, the deliberate planning done here will have you prepared for the upcoming school year.
Reviews
Jessica Barrow
Really great content and thinking put into this class about classroom management expectations and how to deliver those to meet the needs of all the learners in my class. Glad I took this course, I'm excited to use what I created during this course in the classroom.
Leslie Amaral
I feel very prepared for the beginning of the school year after taking this class.
Stacy Harris-Kiehl
Great Class and very valuable!
---
Leave a Review