Teaching English Language Learners Across the Content Areas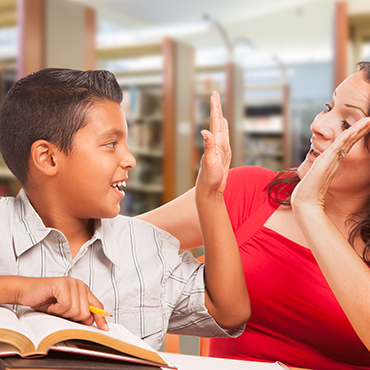 About the Course
Have you ever wondered if all of your students are truly "getting it?" Do you want to enhance your lessons to engage all learners while at the same time enhancing instruction for your English Language Learners? In this class, teachers will engage in readings by Judie Haynes and Debbie Zacarian in order to learn to enhance their classroom and school environment and improve student academic language and literacy learning in language arts, math, science, and social studies, so that they can ensure all students are getting what they need to be successful in the classroom.
Required Text:
Upon completion of this course, the student will be able to:
Implement appropriate ELL strategies into daily classroom content.
Analyze current teaching, homework, and assessment practices in order to identify instructional next steps to support ELL students.
Create a lesson plan that includes several strategies designed to benefit ELL students of varying levels of English language acquisition.
Grade(s):

Subject(s):

Teacher Quality Standard(s):
Reviews
Kamilee Rucker
Excellent book. Clear assignments.
Jessica Barnum
I loved this class. The text is abundant with strategies and tools that I am implementing. The instructor was very communicative and clear.
Jessica Montoya
The book was a nice way to review. It was easy to read and apply to my practice right away. The instructor was organized and approachable!
---
Leave a Review