Using Games to Teach K-12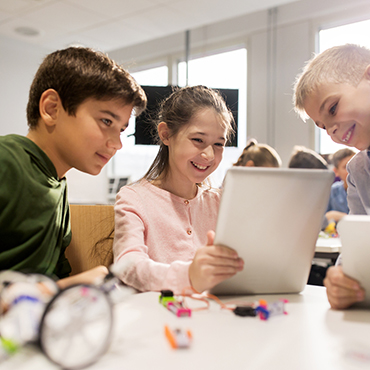 About the Course
Are you looking to build positive classroom culture while increasing student engagement and retention? In this course, you will learn how through the implementation of classroom games. We will learn unique team-building games, review games, games that teach content, board games and video games. Ready-to-use resources and templates will be shared with you so that you can get started immediately!
Upon completion of this course, the student will be able to:
Identify lessons that could be turned into meaningful games.
Implement engaging games in the classroom immediately.
Analyze and modify games to better meet the needs of ELL students.
Create new lesson plans based on both digital and traditional games.
Grade(s):

Subject(s):

Teacher Quality Standard(s):
Reviews
Hedy Holland
Fun class! I enjoyed the activities and pace of the class. Well organized and relevant content. Lots of good information presented in manageable amounts. I will be using these games and ideas in my class!
Pamela Galloway Ford
I thought this class was very well thought out and applicable to many content areas. I learned a lot of new games that I will use in my classes.
Jami Nelson
I learned about some new online platforms to support student learning. I am so excited to use them!
---
Leave a Review