Everyday Antiracism: Getting Real About Race in School Book Study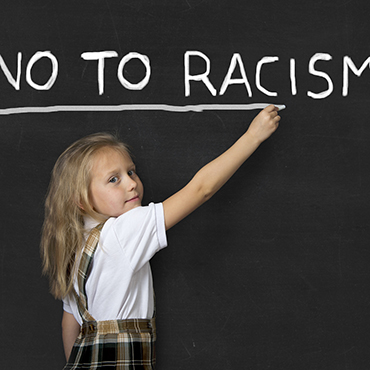 About the Course
Everyday Antiracism is a book study that will identify acts of racism in our schools, expose educators to the ways in which others have handled the experience, and give actionable steps to addressing racism in any classroom or school. This book study is ideal for any educator with any degree of comfort talking with students about racially charged actions.
This book study will provide educators multiple opportunities to identify acts of racism within their classroom or school, reflect on their own practices, and identify strategies to use in future situations. Participants can expect to collaborate, discuss, and create an action plan that considers the philosophies and examples discussed in this book and the course. It's important to remember that in discussing race that sometimes you may leave a conversation feeling uncomfortable, or like your questions are unanswered. Part of this course is embracing that discomfort and seeking strategies to help you understand it.
Upon completion of this course, the student will be able to:
Explain theories and philosophies discussed in the book.
Reflect on their teaching practices.
Identify strategies to use to confront racism in their classroom or school and create an action plan that uses examples and theories from the book.
Grade(s):

Subject(s):

Teacher Quality Standard(s):
Reviews
Laurie McPherson
This was very beneficial. I am utilizing many strategies in my classroom already!
Helen Vickery
I appreciate the format of the book offering different view points on the discussion topic.
---
Leave a Review