Understanding the Science of Foundational Reading Skills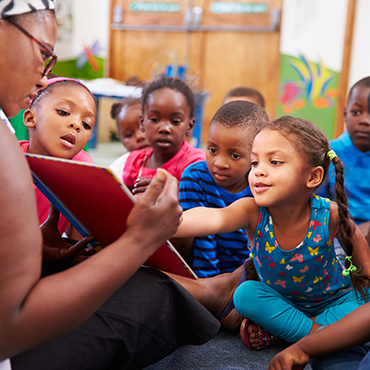 About the Course
Learn how foundational reading skills are an integral part when learning how to read. Apply this knowledge to your classroom whether you are a general education teacher in a primary classroom, teach intervention for struggling readers or are an intermediate or secondary teacher working with students who are facing difficulties with reading proficiency. Teachers will participate in weekly assignments and have the opportunity to collaborate with others. Learn the 'why' behind teaching reading fundamentals and how you can respond to individual student needs appropriately in any setting.
Upon completion of this course, the student will be able to:
Identify and explain the Simple View of Reading
Analyze between reading science and educational practice
Apply resources and strategies to specific teaching setting and student needs
Identify strategies to assist multi-lingual learners
Grade(s):

Subject(s):

Teacher Quality Standard(s):
Reviews
Cali R Knape
Course was a good source of information about the science of reading and what students need. I already knew much of what was covered, so seemed like busy work. Teacher was prompt with feedback and grading.
Tracey Petruff
As a teacher of secondary students who are expected to already have the skills to "read to learn", I found that this class provided many specific insights and strategies that I need to help my students who are still "learning to read".
Kristin Burks
Wonderful class with a great facilitator! This class is a summary/review of the essentials of foundational reading- great for teachers with multilingual learners!
---
Leave a Review