Planning for Mathematical Discussions with the 5 Practices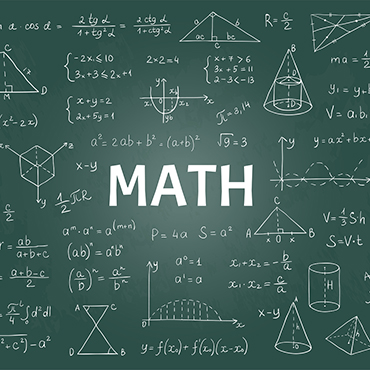 About the Course
This course will prepare teachers to further develop their understanding of planning for facilitating a productive mathematics discussion by participating in a book study of, "5 Practices for Orchestrating Productive Mathematics Discussions." Participants will begin by setting learning goals and analyzing the cognitive demand level of an upcoming task and anticipating possible student responses. We will discuss monitoring and sequencing student strategies that will be shared with the class. We will study supporting students in discussing and comparing their thinking. As stated in the introduction to the 5 practices, "upholding high expectations for all students means that we must ensure that each and every child has access to high-quality mathematics teacher who can design and manage cognitively demanding- and supportive learning environments for all students." Principles to Actions names "facilitating meaningful mathematical discourse" as a powerful teaching practice where teachers will also engage with helping students gain a shared understanding by comparing and analyzing their approaches, connecting mathematical representations and engaging in productive struggle. Educators will have a chance to implement new strategies into their classroom and create a plan for implementing their learning to create powerful mathematical discussions.
This course is appropriate for elementary, middle and high school math teachers. Instructional coaches, and administrators are invited to join us; they will be asked to work on a planning template that can be used to support teachers.
Required Text
Upon completion of this course, the student will be able to:
Write learning goals for upcoming math lessons and analyze a task for the cognitive demand level
Solve math tasks with a variety of strategies to anticipate possible student thinking and plan assessing and advancing questions to support student learning
Monitor student strategies and sequence the order students will share during a lesson
Facilitate a math discussion focusing on having students share their strategies and comparing
Grade(s):

Subject(s):

Teacher Quality Standard(s):
Reviews
Amanda Brown
Great book, organized instructor, and meaninful assignments. I echo the advice to take it with a colleague.
Lauren Atkins
This class was very applicable for me. I really enjoyed the book and being able to discuss it and work through it with peers as well as the instructor really deepened my learning. Would highly suggest this class to anyone who teaches math.
Maura Dudley
I really enjoyed reading this book and the assignments we did in the course. I would highly recommend anyone interested in taking this course, do it with at least one other math colleague from your school. I found it helpful to read the book, but the fully online nature of the class means that there really isn't dialog back and forth about the ideas. I wish I had asked a colleague to do it with me so we could talk back and forth about it.
---
Leave a Review