What Every Teacher Should Know about Reading: A Dual Book Study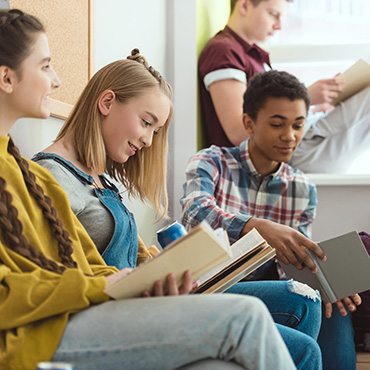 About the Course
Educational practices for teaching reading are starting to catch up to what science has been telling us for years. Choose to read either Language at the Speed of Sight: How We Read, Why So Many Can't, and What Can Be Done About It by Mark Seidenberg OR Essentials of Assessing, Preventing, and Overcoming Reading Difficulties by David Kilpatrick. Participants will engage in discussions and assignments that will help you unravel the science and application of being a reading teacher at any level from Kindergarten to adult.
Required Texts (you will choose one of these options)
Upon completion of this course, the student will be able to:
Identify the elements of structured literacy.
Identify and explain the root causes of reading difficulties and how to address them.
Analyze between reading science and educational practice.
Apply resources and strategies to specific teaching setting and student needs.
Identify strategies to assist multilingual learners.
Reviews
Natasha Eldridge
This is one of the best CEA copilot classes I have taken! Excellent teacher, course, and book readings full of good up to date information.
William Penney
This is an awesome class. The instructor, Rachel, has thought out good questions and discussion topics. She is also great at reading what you post, which help greatly with my engagement. Both books are interesting and worth the read. I would recommend this class to friends who want to know more about the science of reading.
Anne Nance
This was a very interesting and informative course! You will learn so much about teaching reading and interventions!
---
Leave a Review