News Literacy: The Keys to Combating Fake News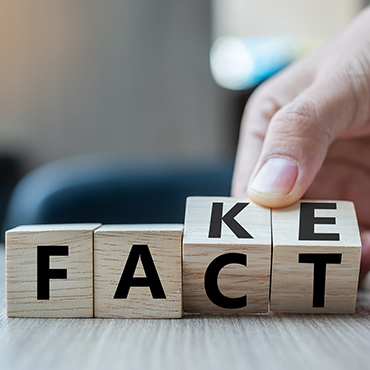 About the Course
This course helps educators teach students the skills that will make them careful and thorough researchers. Most students in our time are not critical consumers of information, and through this course educators can help students make meaning of the information they are exposed to, teach students how to identify tactics used in misinformation campaigns, evaluate sources, fact-check, and understand the differences and goals of different types of resources. This is paired with resources from the Stanford History Education Group. This class is most appropriate for K-12 grade educators.
Required Text:
Upon completion of this course, the student will be able to:
Analyze the history of disinformation.
Identify issues their students have with disinformation.
Apply the stages of research in their classrooms with students.
Develop lessons and models for particular issues their students have.
Identify larger issues within disinformation.
Grade(s):

Subject(s):

Teacher Quality Standard(s):
Reviews
Kristina Bybee
This was a very interesting class to get some ideas on how to help students effectively research on the internet. The accompanying text is full of great resources that can be used in the classroom.
---
Leave a Review