Making Math Fun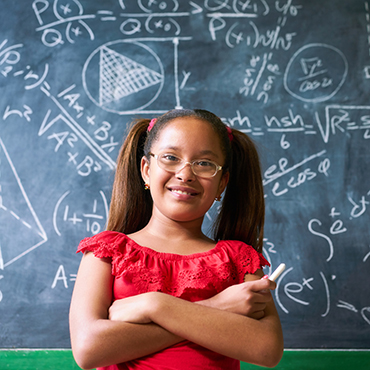 About the Course
This course is a book study of Sunil Singh and Dr. Christopher Brownell's book, Math Recess: Playful Learning in an Age of Disruption. The authors set the foundation of this book by looking at recess. It is fun! Kids enjoy their time to play and socialize. Singh and Brownell, show how these attitudes about recess are true with math. From their book, the authors write, "The mathematical learning experience should recreate the awe and mouth-agape look on Charlie Bucket's face when he first saw the chocolate factory." Through this book study, you will engage with colleagues across the state discussing mathematical ideas and playing with math, showing your learning through a menu of options, and planning for fun in your math block!
Required Text:
Upon completion of this course, the student will be able to:
Identify areas where math can be more interactive and fun.
Identify ways to make "Statements of Mathematical Practices" more practical and teachable.
Brainstorm ways to improve the math culture in your classroom and school.
Identify and practice storytelling related to math topics.
Ask and answer questions about math to inspire curiosity.
Identify ways in which math is a social subject.
Plan for implementation in the classroom.
Reviews
Colleen Francis Knight
Great class! Engaging and meaningful with research to back it up.
Julia Halualani
Wonderful class! The book is full of challenging and fun activities to engage kids.
Judith Clayton
Great class, good book study with ideas that can be easily implemented in the classroom .
---
Leave a Review