A Fresh Look At Phonics: Common Causes of Failure and 7 Ingredients for Success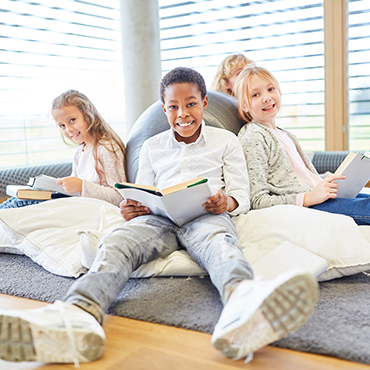 About the Course
Are you an elementary teacher who is looking for a refreshing look at teaching phonics? You might be thinking to yourself "I've been teaching phonics forever! What else could I need to know?" but look no further! In this book study we will dive into the key ingredients for phonics success. We will explore many lesson ideas, routines, word studies, and even learn tips for our English Language Learners. Throughout this course, we will also discuss common "pitfalls" that are prevalent in classrooms when dealing with pacing, decodable texts, and transition times.
Required Text:
Upon completion of this course, the student will be able to:
Identify that teachers must be purposeful and thoughtful about teaching explicit phonics skills.
Use a variety of instructional methods that is inclusive of all languages, cultural backgrounds, and socio-economic backgrounds.
Describe teaching strategies to learn about student's mastery of phonics skills and concepts.
Use different formative assessments in order to target individual phonics needs.
Analyze curriculum and programs in order to determine the benefits and pitfalls.
Grade(s):

Subject(s):

Teacher Quality Standard(s):
Reviews
Karen Balutowski
Even after 17 years of teaching, I walked away with new understandings of how to teach phonics! I love Blevin's book!
Michelle Ostler
This is a great course for anyone, new to the profession or an "old hand," who teaches phonics! Wiley Blevins, the author of the text, understands firsthand that educators are constantly looking to refine their practice for best outcomes, and his work will easily benefit yours!
---
Leave a Review