Hybrid Model Teaching - Balancing Successful Online Lessons and In-Person Teaching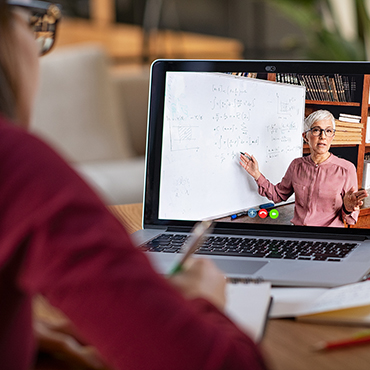 About the Course
This course involves gaining a deeper understanding and explanation of the "hybrid model" for educators, and will incorporate solutions for balancing successful online lessons with in-person teaching. In addition, participants and their district requirements will be a part of our shared process - so we can brainstorm, learn and explore how to make this school year a success. Participants will work individually to create a course map/chart and also in teams/partners to create a lesson plan suitable for hybrid learning. Participants will take into consideration all levels of learning including ELL, Gifted, and Special Education learners. Social Emotional Learning ideas will also be considered in the model. Our guiding principle will be to "Think of a hybrid course not as a twin of the face-to-face version, but a cousin." (Hybrid teaching workbook reference). Instructor has technology certification and also has taught online and in person to middle school, high school and college level and was the Technology Department Head for a K-8 program.
Upon completion of this course, the student will be able to:
Research, describe and have an understanding of the hybrid model of education - and its strengths and weaknesses.
Identify hybrid learning lesson plans and components and be able to work within the restrictions and requirements for a particular site or district and give feedback as a learning community in a shared Google Doc.
Brainstorm hybrid lesson plan templates and create one in a team or with a compatible partner - taking into account all types of learners (ELL, SPED, Gifted, etc).
Respond to an educationally complex and dynamic environment with strategies for the ups and downs of in-person and online learning for the upcoming school year by including Social Emotional Learning (SEL) considerations.
Create an individual Course Chart/Map - blending both in-person and online learning for a chosen period of time.
Grade(s):

Subject(s):

Teacher Quality Standard(s):
Reviews
Kimberly Duran
Perfect during this pandemic! It helped me think deeply about a new model for teaching.
Sarah Sanchez Armstrong
This course was vital in helping me to reimagine what Hybrid instruction can be and in which platform to best implement a variety of learning activities.
---
Leave a Review