Introduction to Restorative Practices in Education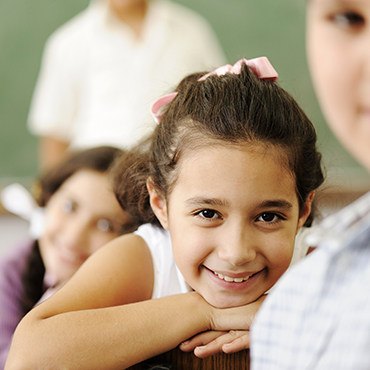 About the Course
Restorative Practices (RP) has become a buzzword in education, but what exactly does this mean? RP is an alternative to punitive approaches like suspensions, expulsions, and excluding students from the learning environment. RP are about identifying what happened, who has been impacted, and how to make things right. This course is an opportunity for educators to become skilled restorative practitioners in their work settings with students and colleagues. During sessions, participants will learn the philosophy of RP, become immersed in the practices, and create restoratives tools for their own work environment that can be implemented immediately, no matter the school's current discipline model. Implementation of RP has the potential to transform a school community. At one middle school, behavioral referrals decreased by 81% from one academic year to the next after the implementation of RP.
Required Text:
After finishing this class, students will be able to:
Explain what Restorative Practices (RP) are and determine how they can be used in educational settings.
Implement circles for building community, solving classroom/school challenges, and discussing content knowledge.
Learn and apply restorative language and conversations in educational settings and with students and adults.
Practice restorative techniques through scenarios.
Research a question around RP and present a final project.
Collaborate and brainstorm on how RP can be further developed.
Facilitator
Kathy Zaleski
Kathy is a Social Studies teacher at Northglenn High School who works with high school students on learning how to critically read the world around them. Kathy began her teaching career as a Peace Corps volunteer in Macedonia, teaching at a K-8 in the mountain town of Krusevo. She strongly believes in teaching in a way that is culturally responsive and incorporates the philosophy of restorative justice into her work. Along with teaching, Kathy facilitates trainings on how to use restorative practices in schools around the state and country. Kathy was a CEA Fellow in the 2017 school year, focusing on how to bring restorative practices to pre-service teachers. She is also an associate representative for her building and continues to find ways to get involved with her local association and CEA. Kathy holds a BS from Indiana University in Secondary Education Social Studies and a MA from University of Arizona in Language, Reading, and Culture.
---
Reviews
Allie Schiavone
Great class to introduce RP in an approachable way! Kathy structured this class in a way that you get genuine practice and look forward to using RP in the classroom!
Erin Lackore
This class was a great introduction to Restorative Practices in an educational setting. Kathy is a very knowledgeable and responsive instructor. I highly recommend this course.
Nat Ridder
Provided the foundation one needs to implement restorative practices within your classroom.
---
Leave a Review