Fostering Student Interaction in Online Learning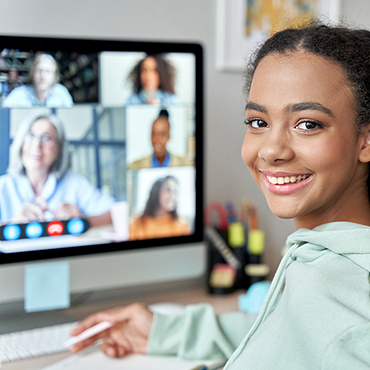 About the Course
In this course, teachers will examine how to effectively plan, design, and leverage a range of strategies and techniques to improve and increase student interactions online. You'll explore the different types of barriers to engagement (social, motivational, and cultural) and develop a plan to overcome these varies using online learning tools. You will learn how to design lessons that incorporate interactive, engaging online discussions and activities that will improve students' motivation and engagement in your class.
This course is appropriate for all elementary, middle, and high school level educators who want to improve hybrid and remote learning, participation, and engagement in their classrooms.
Upon completion of this course, the student will be able to:
Create collaborative activities, group discussions, and other forms of student-to-student interaction.
Evaluate methods and strategies for designing effective collaborative learning to establish positive relations with and between students.
Identify how to improve their online classroom to incorporate more opportunities for regular engagement between students.
Research and create a plan for including social and motivational practices that will increase student engagement and participation.
Grade(s):

Subject(s):

Teacher Quality Standard(s):
Reviews
Be the first one to review this course!
---
Leave a Review