What's in Your Library? Evaluating Your Classroom Library for Cultural Sensitivity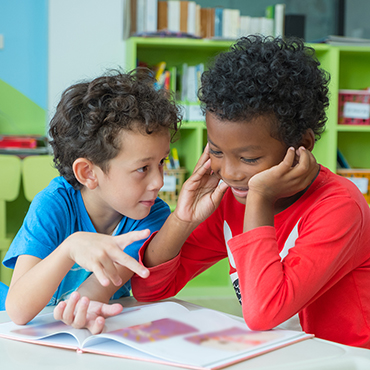 About the Course
In this online course, students will participate in research and activities to gain an understanding on how to apply a diversity audit for their classroom library. Students will understand how to analyze books for bias as related to gender, race, ethnicity, and religious beliefs. Students will be able to gain a better understanding of the reading needs of their own students, analyze their current library collection, and then continue to build their library to better suit the diverse needs of their student population.
Upon completion of this course, the student will be able to:
Analyze the needs of their student population based on gender, ethnicity, race, cultural diversity, religious beliefs, and socio-eocomics.
Recognize bias in children's/young adult literature
Analyze a book based on bias.
Audit classroom library for cultural sensitivity
Pursue additions of new books based upon the needs of students' backgrounds
Grade(s):

Subject(s):

Teacher Quality Standard(s):
Reviews
Leslie Amaral
This class was amazing and opened my eyes to the lack of diversity in children's books.
---
Leave a Review