The Psychology of Success: Mindset in the Diverse Classroom and Beyond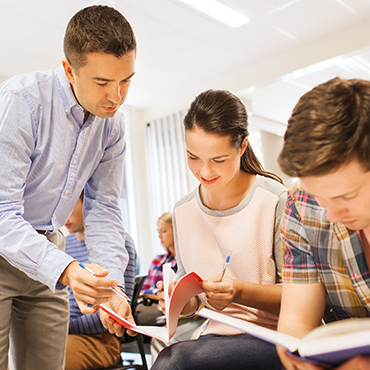 About the Course
As our profession is in a constant state of flux, educators must relentlessly adjust to meet the rigorous demands and policy changes that affect teacher practice and student learning. In order to change our classrooms positively, we must lead the change and "grow" our collective practice. This course will create an opportunity for educators to explore a framework developed by Carol Dweck coined "growth mindset." Through this model, educators will examine the facets of a growth mindset and how, by applying a growth mindset to the classroom, students ultimately benefit and can adopt the framework as well. Participants will depart from old systems of thinking to consider the potential of an individual rather than the liabilities. Course topics will include: 1) Failure as essential components of understanding; 2) Neuroplasticity and its application to education/pedagogy; 3) Effort vs. Praise in the classroom. We will not only use this framework to drive the learning of the class, but will also explore topics such as context through the lens of other interesting texts, such as Malcolm Gladwell's compelling work Outliers.
STUDENT LEARNING OUTCOMES
Participants will be able to:
Identify the characteristics of a growth mindset and explain how it can be used the classroom.
Examine the role of praise, praising effort over outcome and apply the language of effort through conversations in the classroom with participant's students.
Apply how failure is viewed through the lens of a growth-mindset versus a fixed mindset
Implement growth mindset feedback techniques and discuss neuroplasticity and its implication to mindset.
Reviews
Be the first one to review this course!
---
Leave a Review