Mastering Accommodations in the General Education Classroom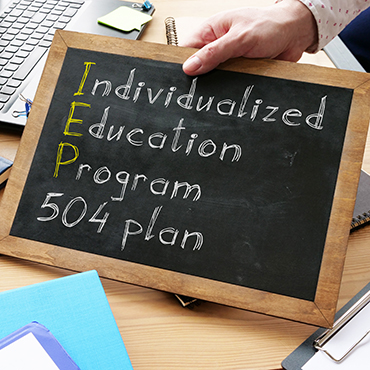 About the Course
General Education teachers are required and accountable for providing accommodations that are stated in IEPs and 504 plans to ensure that every student has a fair and equal opportunity to receive Colorado standards-based instruction and demonstrate mastery. However, it can be hit or miss to know how to best use them to improve instructional and assessment practices. In addition, finding ways to meet each student's long list of accommodations can be overwhelming given the many demands on teachers' time.
In this course, we'll dive into the most common types of accommodations and how they're related to the learning needs of diverse learners. We'll consider how access to grade-level standards is ensured regardless of a disability and strategies to incorporate accommodations into instruction and assessments. Finally, we'll learn about methodologies to deploy them effectively and efficiently. At the end of the course, you'll have a much better understanding of appropriate accommodations for your students and how to utilize them to get the best learning outcomes.
Facilitator
Amy Hanaughan
---
Reviews
Sarah Meade
Great class to help you learn great ways to use and track accommodations in the classroom. Highly recommend.
Danielle Morgan
This class was very helpful in building a stronger understanding between accommodations and modifications. It shows the differences and similarities between the two and you get tangible work to do right away in your class.
Seydie Coronado
Great course. It really helped me have better understanding of the accommodation process in the general education classes.
---
Leave a Review