Understanding Accommodations and Modifications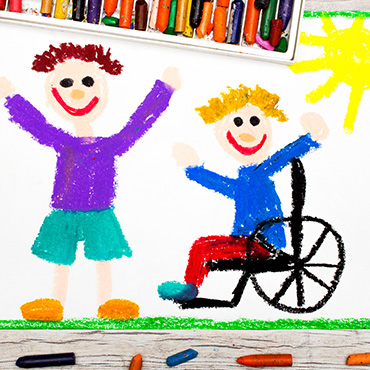 About the Course
This course will examine the differences between accommodations and modifications as well as what it means to personalize instruction for students. It will challenge you to make your content accessible for all students and address the individual needs of all learners in your classroom.
Teachers will actively participate in online learning to further develop their understanding of accommodations and modifications as they are practiced in the classroom.
The content of this course is applicable to all content and grade levels, making this course appropriate for teachers of all content and all levels. Teacher librarians, instructional coaches, and administrators are welcome to join us; they will also be asked how they can apply their learning in this course to their practice.
Upon completing this course, the learner will be able to:
Understand the difference between accommodations and modifications.
Create deliverables to use in their current practice.
Create an environment conducive to all learners in their classroom.
Reflect on their current practice and identify a lesson to improve.
Reviews
Sarah Smith
Very straight-forward material that really helped clear up the differences between accommodations and modifications. I will definitely use many of the ideas learned here in my classroom immediately!
Dana Boyd
This course was very relevant to my work as an SLP in the schools. The course content offered a nice variety and was well organized. I would highly recommend this class and using CoPilot for continuing education.
Elizabeth Nilsen
Awesome class-super informative!
---
Leave a Review