Powerful Vocabulary Instruction for Multilingual Learners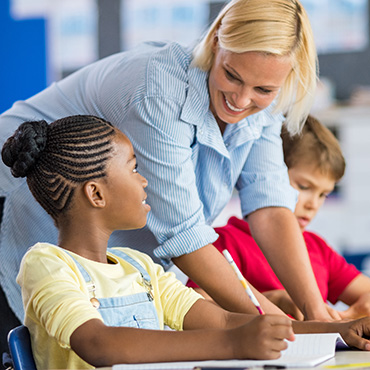 About the Course
Educators are constantly bombarded with strategies and tips for teaching English Learners. We know the English learners, or better termed multilingual students, need extra support with vocabulary. The course readings using Cultivating Knowledge, Building Language by Julie Russ Harris and Nonie K. Lesaux, discussion boards, and assignments will guide students through the process of choosing vocabulary words in reading and within content areas. Participants will learn about best practices for choosing powerful vocabulary words that can be studied in depth. Upon completion of the course, participants will develop a unit plan that seamlessly integrates effective vocabulary instruction that is tied to content and WIDA standards. Participants will walk away with their own developed lesson plan as well multiple others for the classroom.
Required Text:
Upon completion of this course, the participant will be able to:
Understand oral language for literacy and academic language
Plan to provide consistence by organizing lessons in a cycle
Learn to develop academic content vocabulary within a cycle
Learn to develop of vocabulary knowledge
Learn about and plan for development of word-learning strategies
Utilize knowledge to develop a lesson with key concepts
Reviews
Judith Lynne Clayton
An informative class. Great book study and excellent ideas that can be easily incorporated into the classroom.
Mike Duarte
This class was very helpful for me. It has given me strategies to improve my vocabulary instruction.
Barbara Porter
Jerimiah, this class was one of the most beneficial classes I have taken in a long time. I enjoyed reading the book, thought all the assignments were meaningful, and felt there were many ideas that I will take back to the classroom with me to support my EL students and my English speaking students, too. I truly believe there is so much more I can do for my students, and what we have learned in this course is applicable for all our students. I appreciate all the feedback given during the class and will use the suggestions in my teaching. Thank you for bringing this content alive for all of us!
---
Leave a Review