Application of Language Acquisition for Differentiated & Diverse Learners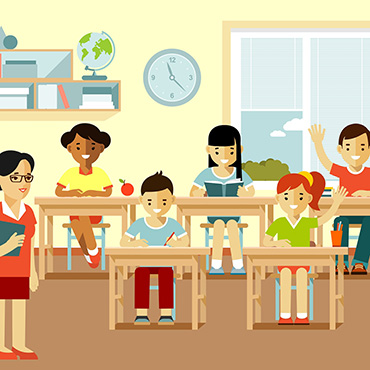 About the Course
Teachers will share, discuss, and implement differentiated language learning techniques used in their classroom for diverse learners. Specifically focused on EL strategies, teachers will apply their understanding of scaffolds and language acquisition to increase engagement across all language domains for every student.
This course is appropriate for all primary, intermediate and secondary education teachers. Teacher librarians, instructional coaches, and administrators are invited to join us; they will be asked to add their expertise and techniques in discussions and collaborative initiatives.
Upon completion of this course, the student will be able to:
Strategize differentiated techniques for language acquisition across the domains of listening, speaking, reading, and writing.
Become knowledgeable around different EL strategies to use for diverse learners across multiple subject areas and content.
Apply personally adapted language acquisition skills to facilitate learning for students in the classroom setting
Increase engagement for all students and other staff members through collaboration using technology, content integration, scaffolds, and differentiation.
Grade(s):

Subject(s):

Teacher Quality Standard(s):
Reviews
Tad Johnson
solid class with pertinent resources
Kayla Hohn
Wonderfully formatted course that provides great insight and resources to instantly implement. As a classroom teacher I loved learning from my peers in discussions as well as the collaborative sharing, templates, and models and slides created by the professor.
Lauren Hubbell
I was a beginner working with ELL students . This class really helped me figure out what to do with these students. Thank You!!
---
Leave a Review