Redefining Reading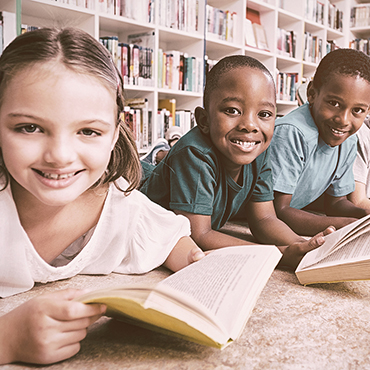 About the Course
This course is designed to further educate K-5 teachers with a background of evidence-based reading knowledge. Knowing that educators change grades regularly this course is sensitive to all educators' background knowledge as well as future application of coursework. Participants will gain knowledge through articles, videos, and podcasts. Participants will show their learning through weekly application assignments and quizzes that require application and reflection of the week's content. Participants will collaborate with educators around the state of Colorado to share experiences and gain knowledge that align to the science of reading. Participants will receive many resources for explicit instruction for each component of reading, and will end the course with the creation of a READ Plan and final assessment.
Please note that this course has not received approval by the Colorado Department of Education to meet the READ Act Requirements.
Upon completion of this course, the participant will:
Develop a thorough understanding of reading development theory.
Gain knowledge of differentiated instruction and child development theories.
Apply a variety of assessments including screening, diagnostic, outcome, and progress monitoring assessments.
Interpret and utilize assessment data to plan for targeted instruction.
Distinguish between the scientifically-based components and their relationship with literacy development.
Develop a general understanding of phonology.
Apply and plan for the explicit teaching of the structure of language, including in the areas of phonology, orthography, semantics, morphology, syntax, and discourse organization.
Apply instructionally the knowledge of sequential and explicit phonics instruction.
Recognize the role of fluency and vocabulary development in reading development.
Discern the levels of comprehension.
Explain the connection of handwriting, spelling, and written expression with the overall language development.
Grade(s):

Subject(s):

Teacher Quality Standard(s):
Reviews
Sandra Kressin
I learned a lot from this class. I also liked I could do the class on my own time and it was self-paced. I can use everything in my classroom.
Manuela Jaime Villanueva
Great Class. I learned about new screeners and resources that I used right away in my classroom.
Alison Hoff
I learned so much from this class and was able to put my new found information to use in class. I liked the fact that I could complete this class from and the flexibility to work around my schedule. Thank you so much for the new information and activities/ tools to use.
---
Leave a Review