CTA Workshop: One-on-One Relational Meetings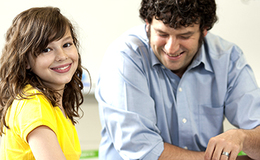 Event Details
Location

:
4451 E 72nd Ave, Commerce City, CO 80022
Learn about the importance of relational power and how to identify potential leaders via 1 to 1 and group meetings. These meetings will help you connect with students in your classroom and families in your community.
Time and Location
Tuesday August 29, 2017
Adams City Middle School, Room A1
4:30-6:00 pm
Drinks will be provided.
No cost to CTA members. $10 for non-members
To register for this event, you must School District 14 Classroom Teachers' Association as your local association
Don't have a COpilot account? Click here to verify your Association membership or create a free guest account.