Supporting English Language Learning in Math Class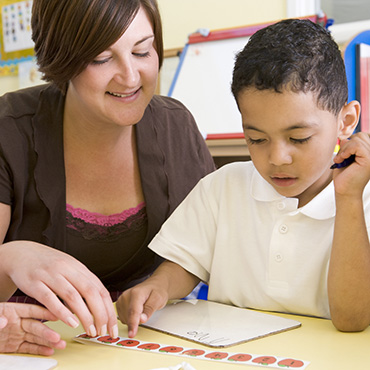 About the Course
This course is a book study of Supporting English Language Learners in Math Class by Kathy Melanese, Luz Chung, & Cheryl Forbes. Participants will collaboratively discuss the modifications and supports provided and reflect on their own teaching in order to develop lessons adapted to the needs of ELLs in math classes. Group discussion and analysis of the various chapters will lead the learner to reflect how to adapt current classroom practices to be more supportive of ELLs language learning needs.
Required Text:
Upon completion of this course, the student will be able to:
Provide opportunities for ELLs to engage in conversations about math.
Amplify the role of language within a math class.
Implement strategies designed to build math proficiency for ELLs.
Develop effective lessons with accompanying supports specific for ELLs.
Reviews
Jennifer Ehrlich
This was a great course! I loved that this was geared to teaching math and EL students. The strategies can be used anywhere, but it is something I can implement easily in my math class.
Kathryn Skowronski
The course was very well done. Though the book was geared for middle school (and I teach high school) the strategies given are things that I can use and implement in my classroom.
Lisa Hughes
Nice to have an EL book specific to math.
---
Leave a Review