Google Docs Basics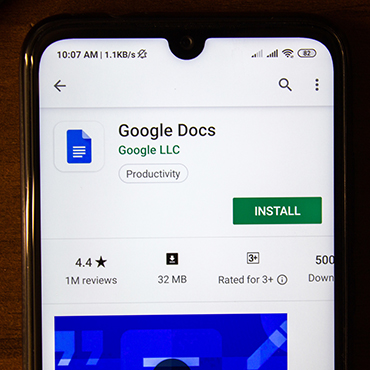 About the Course
Educators will engage in online learning to initiate and/or continue to develop their basic understanding of Google Docs. The focus will be on skills that will enable teachers to create, distribute, and collaborate with colleagues and students using Google Docs. Educators will learn to utilize all basic features of Google Docs for both professional use and as a workshop model in the Google Classroom with students.
Upon completion of this course, the student will be able to:
Create a Google Doc for independent or use in a Google Classroom.
Explore formatting options, styles, and Table of Contents.
Integrate hyperlinks, images, tables, charts, and videos.
Collaborate, share, and comment settings.
Integrate in Google Classroom, feedback/editing options for workshop model.
Reviews
Leslie Myer
I was so glad to find a class that helped me fill in holes in my knowledge base. It was nice to work at my own pace and not have to beg other teachers to help me learn. I will keep taking classes as long as I can find them in Copilot.
Shannon Pahl
I was familiar with Google Docs and have used it often, and still learned a lot through this course. It was valuable and I am already using things I learned daily!
Malcolm Davis
Wow! What a great class. Truly helped to bring clarification to the basics of mastering Google.
---
Leave a Review