Google Docs Basics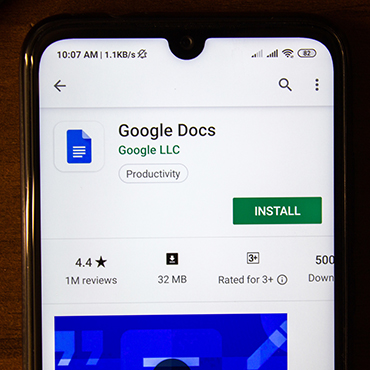 About the Course
Educators will engage in online learning to initiate and/or continue to develop their basic understanding of Google Docs. The focus will be on skills that will enable teachers to create, distribute, and collaborate with colleagues and students using Google Docs. Educators will learn to utilize all basic features of Google Docs for both professional use and as a workshop model in the Google Classroom with students.
Upon completion of this course, the student will be able to:
Create a Google Doc for independent or use in a Google Classroom.
Explore formatting options, styles, and Table of Contents.
Integrate hyperlinks, images, tables, charts, and videos.
Collaborate, share, and comment settings.
Integrate in Google Classroom, feedback/editing options for workshop model.
Reviews
Antonia Garcia
Course was great! I enjoyed expanding on my knowledge of the program! Very useful with remote teaching.
Greg Sanchez
Even though I have used Google Docs before, I found the strategies covered to be quite useful. I appreciated the perspective I gained with these tools.
Jonathan Meyer
I thought that the class provided a wonderful introduction to the information. It was extremely useful
---
Leave a Review