The Playful Classroom: The Power of Play for All Ages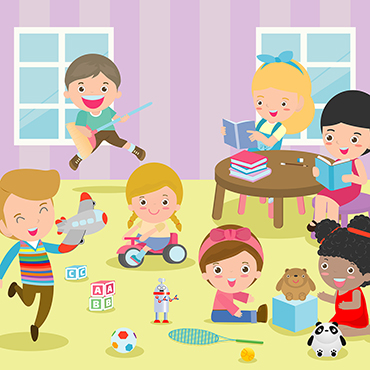 About the Course
In this class, participants will learn about play in the classroom! You will study the research behind play and how it affects the brain, social skills, increase in productivity and self esteem, decrease in student behaviors and so much more. You will apply lessons from the text and our online activities in your own classrooms as a lab where you get to try all sort of new play-based strategies with students.
This course is appropriate for teachers K-12 in all subjects. Teacher librarians, instructional coaches, and administrators are invited to join us; they will be asked to work on class readings, discussions, and practice play in their teaching environments.
Required Text:
Upon completion of this course, the student will be able to:
Identify and understand brain research around play, the benefits of play, and incorporate play into their classrooms or educational environments.
Use and create a variety of play opportunities with their students.
Identify state standards in relation to subject and how play is a necessity to increase student achievement.
Identify and understand how play is imperative to academics, social skills, and behavior issues.
Grade(s):

Subject(s):

Teacher Quality Standard(s):
Reviews
Erin Laney
Great class. Learned many new things I can use in my middle school classroom.
Joseph Graham
This is a great reminder for all of us to have fun in our classrooms and remember why we got into this profession
Jessica Ogden
This course was excellent- there were easy to implement strategies! I could have used them the next day, however I took this class in the Summer which was awesome because it game me renewed energy & enthusiasm for the upcoming year.
---
Leave a Review