Teachers as Learning Leaders (TALL) Classes for Adams 12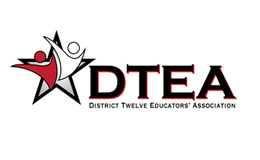 Event Details
Location

:
13000 Lafayette St, Thornton, CO 80241
The District 12 Education Association is once again bringing TALL classes to a school near you! These blended classes taught by master teachers who are Association members are available to any District 12 educator for absolutely free. Snacks will be provided during each session, and participants will have access to the Colorado Education Association's online learning platform, COpilot.
The classes cover a wide variety of topics from classroom management to scientific literacy. Below you'll find some more information and a list of the classes you can take. Space is limited to sign up today!
What is T.A.L.L.?
Five three-hour sessions beginning this semester. Snacks are provided.
Content/grade level-specific support in aligning curriculum, developing lesson plans, and scaffolding Common Core skills.
Brought to you by the District Twelve Educators' Association
Why participate?
Immediate Impact: Sessions include hands-on strategies for you to participate in. At the end of the course, you will create lesson plans, and/or strategies that you can use immediately in your classroom.
Collaboration: T.A.L.L. is teacher-created and teacherfacilitated. Collaborate with highly-motivated teachers to benefit the day-to day work in your classroom.
Delivered by Experts: Leaders will share what has revolutionized their classroom. It is entirely teacher driven by someone who understands your experience.
Develop: You will create lesson plans and relationships.
Earn Credits: You will be able to earn 1 graduate credit from Adams State University.
Classes for Spring 2017